More details of the product
made in Estonia with love and care!
The model is 165 cm tall and wears a size S. The top is available in sizes XS, S, M, L. This crop top has a double layer design at the front and back, and the waistband is extra long. There is no built-in bra support in the top, but the fabric itself is thick and supportive.
84% Recycled Pes 16% Spandex
Eco-Friendly Material
Made from recycled materials, reducing environmental impact by giving new life to post-consumer waste.
Breathable
The fabric's advanced breathability ensures optimum airflow, keeping you cool and comfortable during your workout or everyday activities.
Quick Dry
The fabric's quick-drying properties wick away moisture to keep you dry and fresh throughout your active routine.
Soft and Luxurious Feel
The fabric has a soft and luxurious feel against the skin for superior comfort.
Stretch and Flexibility
Designed to move with your body, the fabric offers excellent stretch and flexibility, allowing for unrestricted movement during various activities.
Durability
Despite being environmentally friendly, the fabric doesn't compromise on durability, maintaining its quality even with frequent use and washing.
Supportive Fit
In addition to stretch, the fabric provides gentle compression and support, enhancing your performance and comfort during your workout.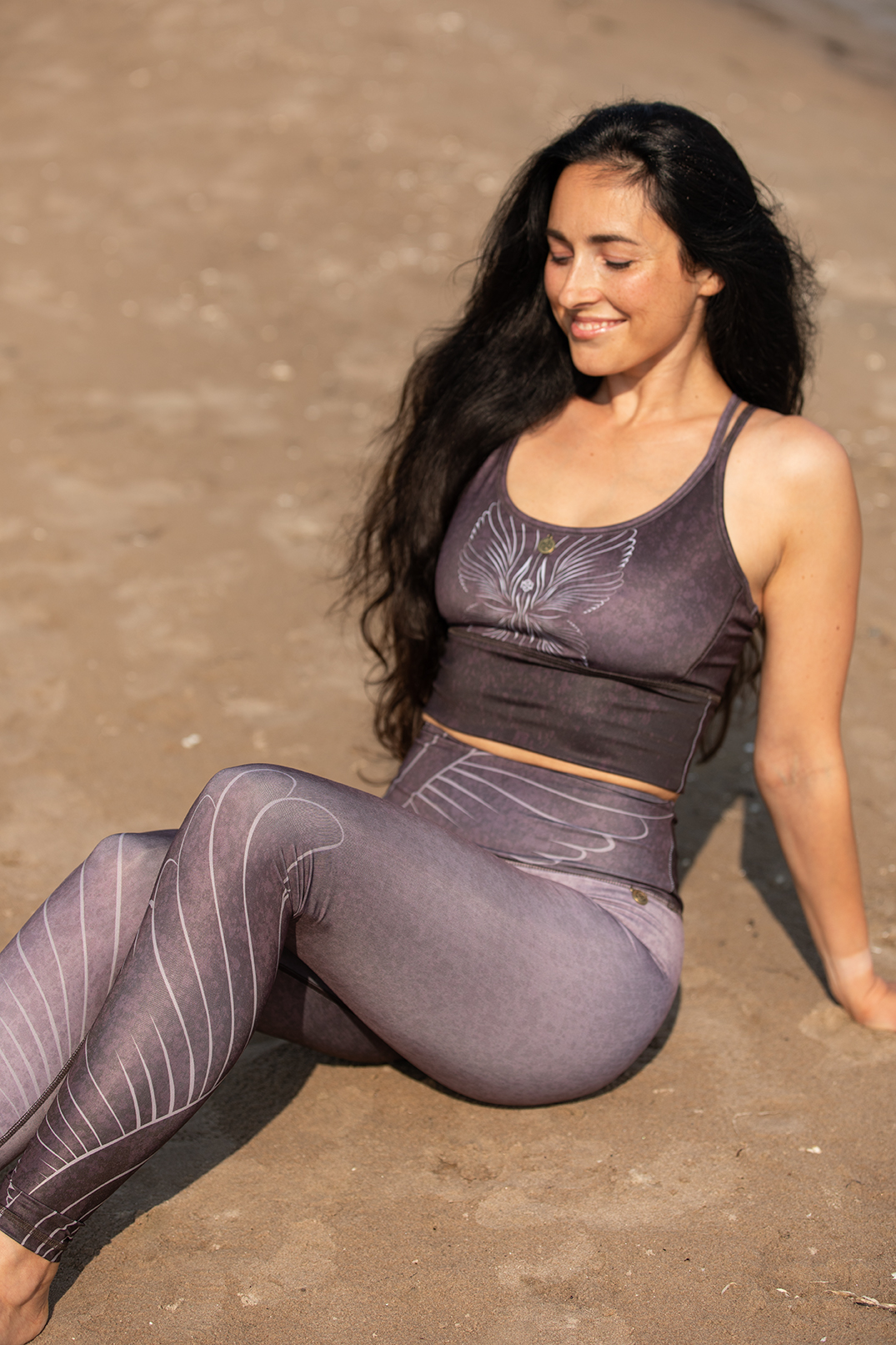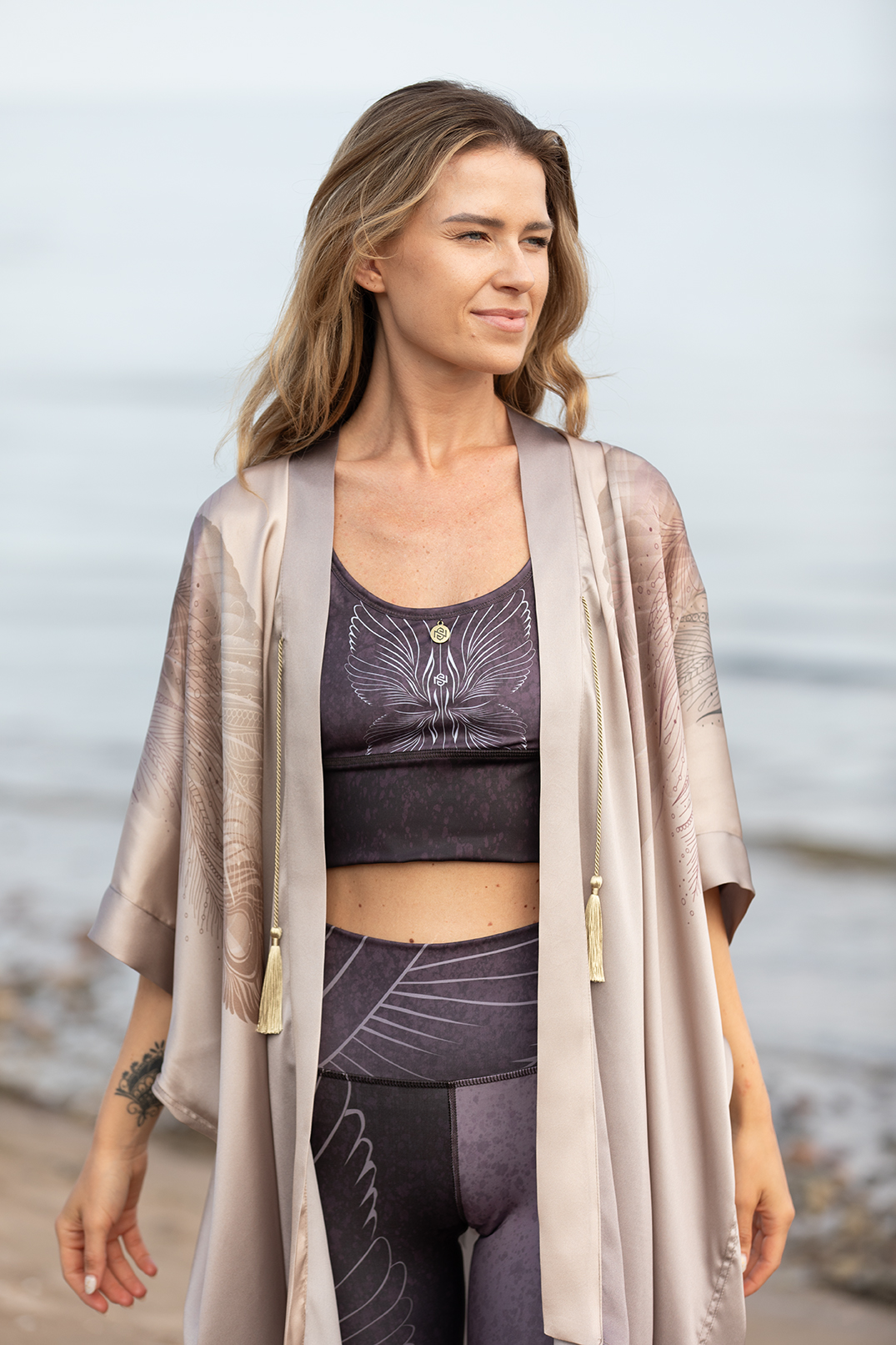 Stylish Yogini
Pair our pretty croptop with our matching leggings or try a different colour for a playful style. Whether you're going to yoga, the gym or just relaxing, this combination offers the perfect feminine balance.
Sporty Elegance
Add glamour and sophistication to a sporty look by wearing our slick kimono over our chic leggings and coptop. The result is fluid elegance.
Bohemian vibe
Embrace the bohemian look by pairing your chic yoga top with a flowy boho shirt or wide trousers. Complete the outfit with some boho-inspired jewellery.
Hand wash or cold mashin wash, hang dry
Avoid using bleach or harsh chemicals as they can damage the fabric and affect its eco-friendly properties.
To prolong the life of your leggings, either tumble dry on a low heat or air dry.
Avoid ironing: Recycled fabrics can be sensitive to high heat, so it's best to avoid ironing your leggings.